Episacroiliac lipoma.
Pace J. B., Henning C.
Am Fam Physician. 1972 Sep; 6(3): 70-3.
PubMed PMID: 4262540.
About the author J.B. Pace
Blair Pace received his medical degree in Chicago. He was also chairman of the division of Family Practice of the University of California, Irvine. He also published an article about the piriformis syndrome.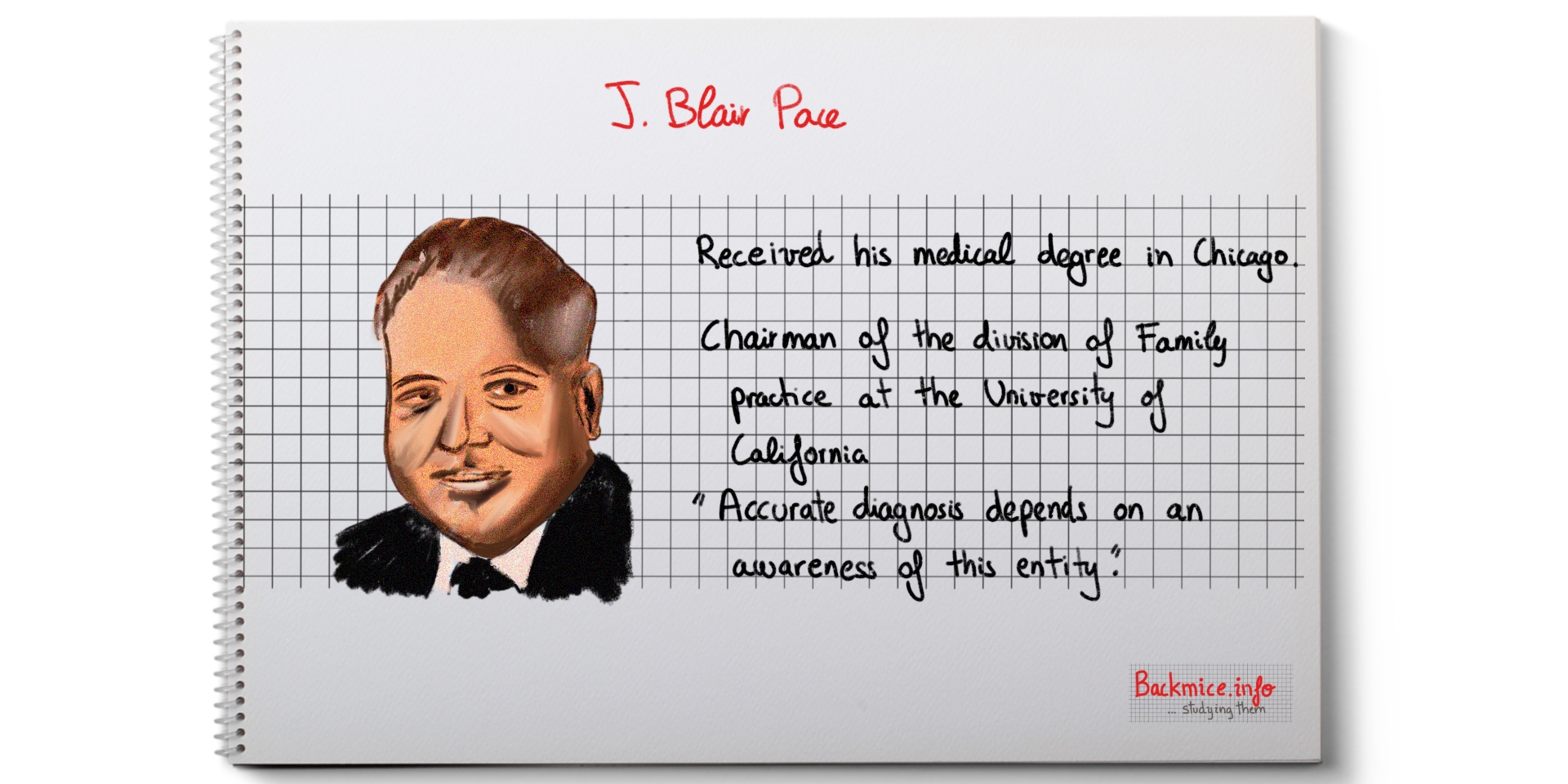 Pace says:
"Accurate diagnosis depends on an awareness of this entity".

Abstract
Herniation of fat through fascial weakness in the lower back can produce nodules that are commonly termed "episacroiliac lipomas".
These nodules may be exquisitely painful on palpation and can lead to pain that radiates to leg.
Accurate diagnosis depends on an awareness of this entity.
Excision of the nodule with closure of the fascial defect is the treatment of choice.
The background studies
Ries, who described and studied these lumbar nodules, in 1937 (although "lipoma" refers to a benign tumor of little importance) coined the term "episacroiliac lipoma".
In 1944 Copeman and Ackerman, unaware of the report by Ries, published their results about the lumbar nodules describing them as fat herniation through the fascia. Another name for these nodules was "fibrositis of the back". They also described the fascial holes from which peripheral nerves emerge.
Herz reported his experience with 302 patients with backache, 270 of whom had painful nodules.
This entity needs a specific term
Pace expresses the need that this condition should receive a specific term to facilitate its deserved recognition; he supports the term "episacroiliac lipoma".
Clinical picture
-Subcutaneous lipomas in sacroiliac area are common.
-Three times more prevalent in women, especially if obese.
–Nodules can be demonstrated by direct palpation.
-Although they are OFTEN bilateral, pain may be limited to one side.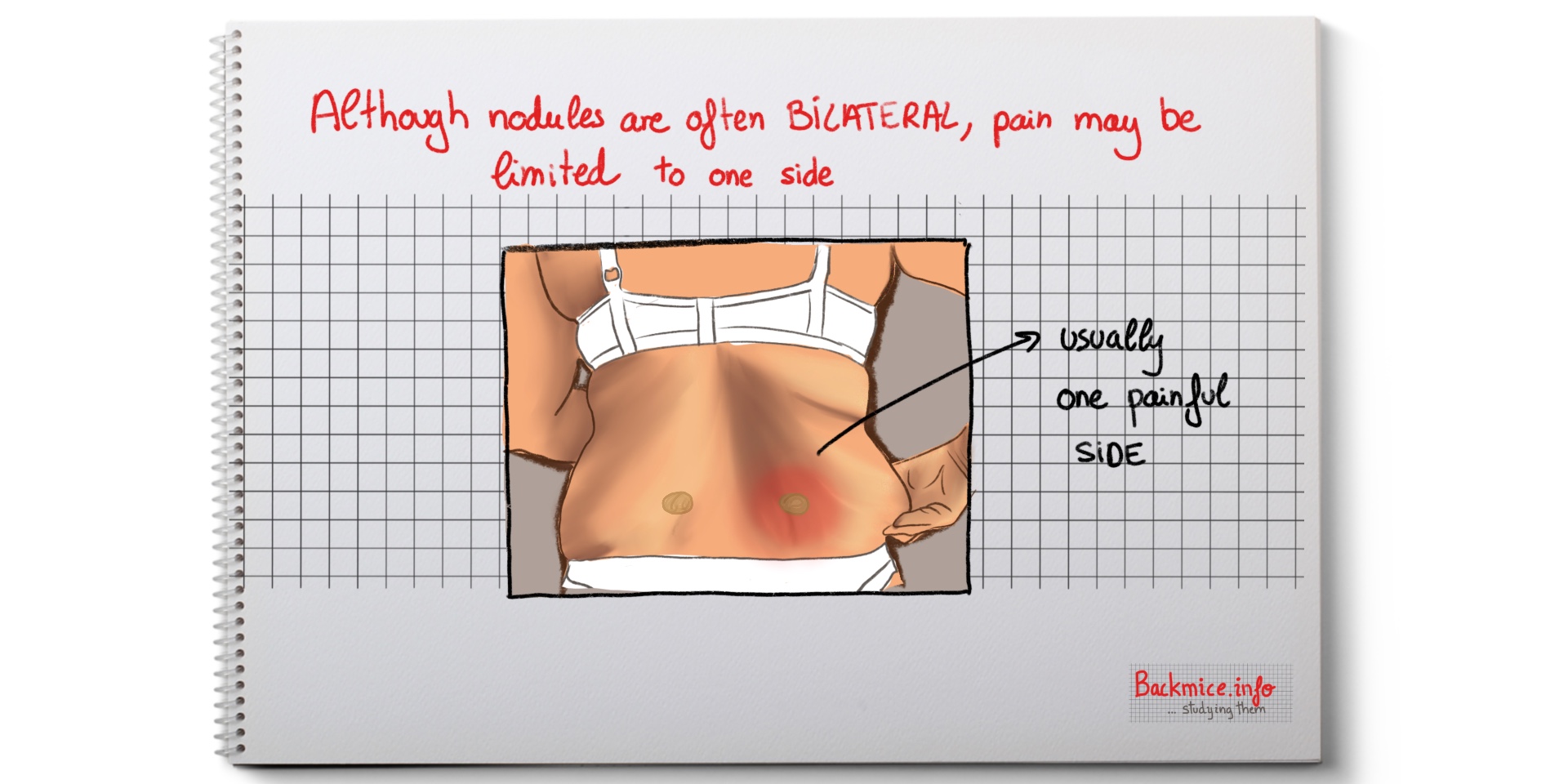 -The other side may become painful later and may also require treatment.
-Pain is sharp, similar to that from a nerve injury, and it tends to be distributed down the lateral aspect of the thigh.
Differential diagnosis
– Pain is NOT accompanied by reflex changes. This can help to differentiate it from herniated disc.
– Pain can refer to leg following the distribution of cutaneous branches. Pain is seldom referred beyond the knee.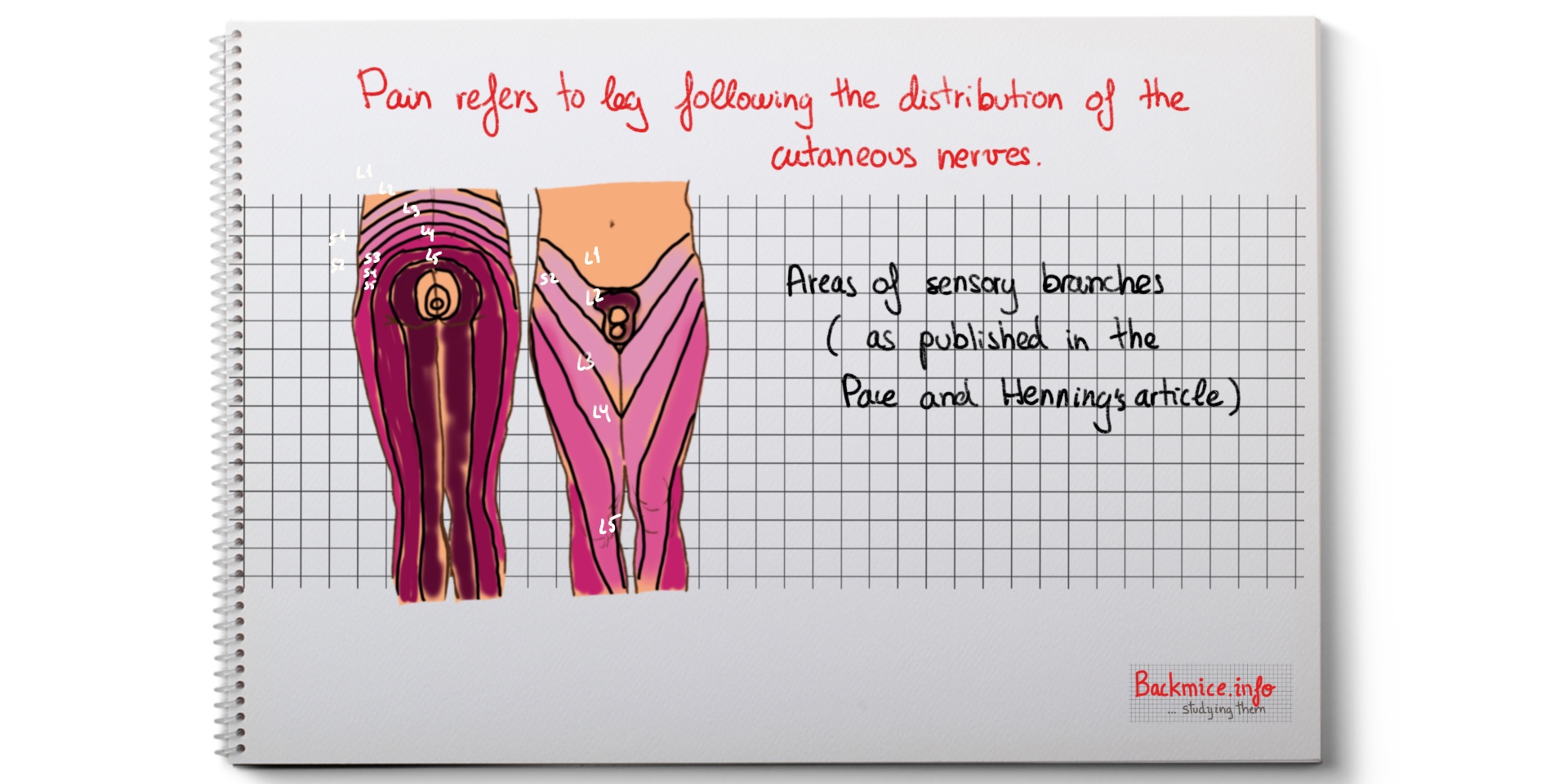 -Pain can be aggravated by twisting movements and may be severe enough to prevent normal forward bending.
-Normal straight leg rising is usually possible.
-When the herniated nodule is palpated firmly, shooting pain radiates down to lateral aspect of the thigh (as trigger point). Herniated disc pain refers beyond the knee and in the posterior aspect of thigh. This can help with the differential diagnosis.
-It has to be differentiated from "the lipoma of the cauda equina", which is an occult sign of spina bifida.
-If it can coexist with lumbosacral arthritis or spondylitis, then there could be a sharp radiating pain.
To help diagnosis, X-ray, laboratory studies, or local anesthetic injection into the palpated lesion can be done.
Treatment
The treatment of choice is the removal of the herniated fat nodule and to close the fascial defect through which the nodule extruded. It can be done by local anesthesia.
4 illustrative cases that underwent surgery
Case 1– 49-year-old man with back pain for 1 year. It began while working. He first felt it as a "catch", mostly localized on the right side. Later, the pain began to radiate down the right leg and disappeared when he was at rest. It got worst working or sitting for prolonged periods. He was wearing a back support. Examination: There was a trigger point in a fatty protrusion near the right poster-superior iliac spine. Forward bending was preserved. Lasègue's sign negative and hips movement normal. There were no signs of muscle atrophy, paresthesia or anesthesia. Achilles reflexes were equal. Operation: A nodule was excised on right side with fascia defected closed with good following up.
Case 2– 42-year-old housewife. She consulted for a pain that started with a "catch" after a sudden bent over. The trigger point was located in a nodule. She received temporarily relief with a local injection of mepivacaine hydrochloride and triamcinolone hexacetonide. The pain returned with radiation down the right thigh. She underwent surgery and had good follow-up after 4 years.
Case 3– 70-year-old mother. On surgery they observed that the fatty mass apparently arose in the fascial opening where the third cutaneous branch of spinal nerve emerged.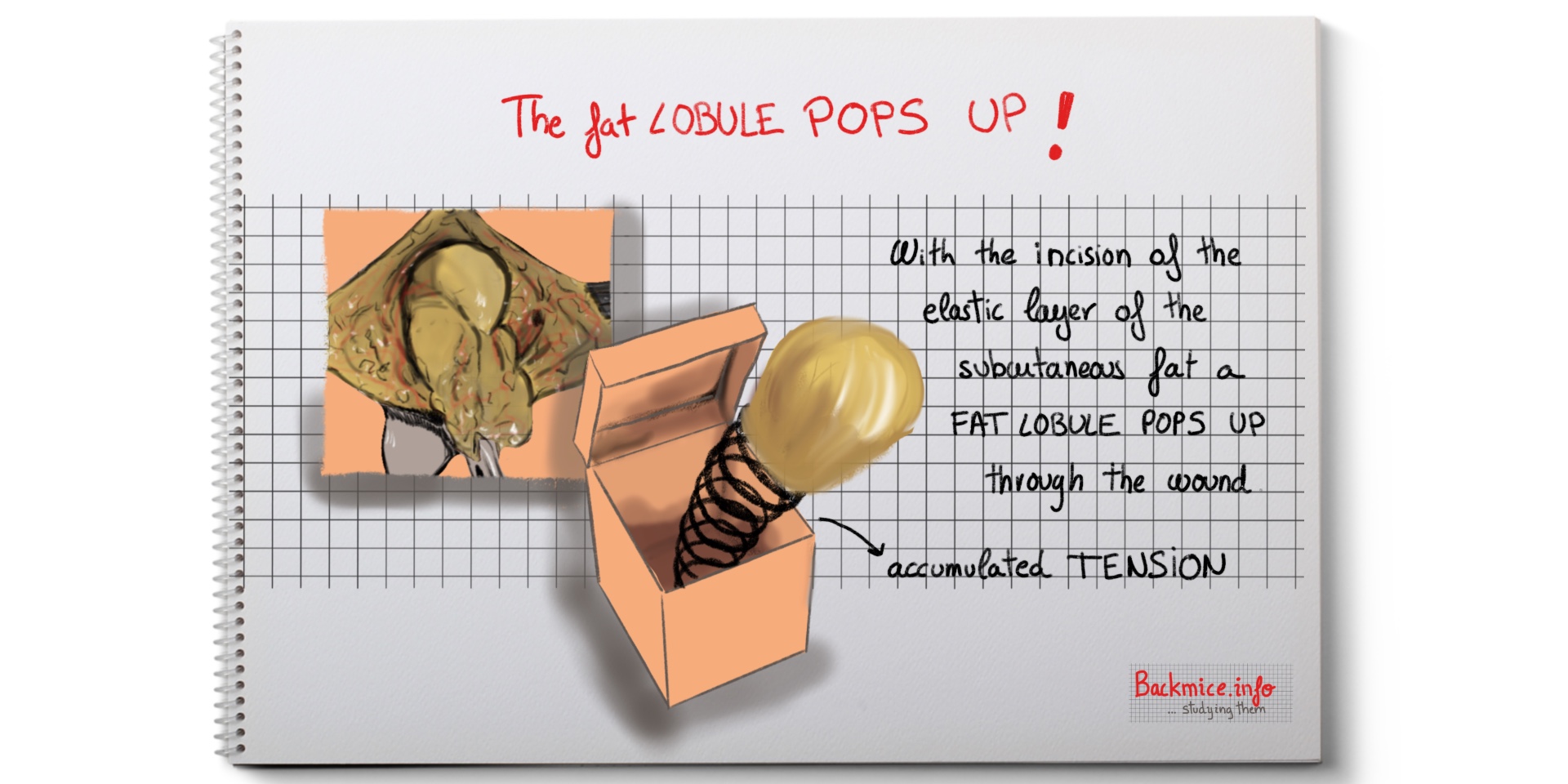 Case 4– 17-year-old girl. Backache with leg pain. Palpable nodule with excruciating tenderness in the posterior-superior right iliac crest. With incision of the elastic layer of the subcutaneous fat, a FAT LOBULE POPPED UP through the wound and could be traced down to the lumbar fascia. After excision and fascial defect closed, there was a good following up. She had similar case in the left side after one year.
Reference
Pace J. B., Henning C. Episacroiliac lipoma. Am Fam Physician. 1972 Sep; 6(3): 70-3. PubMed PMID: 4262540.
Reis. Episacroiliac lipoma. Am J Obstet Gynecol1937; 34: 492-8.
1944 Copeman, W.S.C. and Ackerman, W. Fibrositis of the back (1944). J.Med. 13,37.
HERZ, Herniation of subfascial fat as a cause of low back pain; report of 37 cases treated surgically. Ann Rheum Dis. 1946 Dec; 5(6): 201-3. PubMed PMID: 20242353.
Pace J. B., Nagle D. Piriformis Syndrome. Western Journal of Medicine. 1976; 124(6): 435-439