Back mice is a colloquial term that has been popularized to named the painful palpable fibro-fatty nodules of the sacroiliac area (The term was coined by Peter Curtis in 1993, In the search of back mouse).
An overlooked medical condition and the wrong dogma
Since back mice is a condition that is still overlooked by mainstream medical practitioners. The first diagnostic orientattion for these lumps is 'lipoma' and the dogma is that "Lipomas do not hurt". But back mice are not lipomas. As the back mice go misdiagnosed, the worried patients look for the answers on the internet as the pain is still there.
The role of the social media
These days internet has become a shelter for patients to search for information and share their symptoms and experiences to help each other. Gladly, the patients of back mice can find the information on:
Apart from the literature, youtube also has some videos providing information on the topic of back mice. The most watched video (with more than 254 thousands views) is "Lumps in Low Back, Top of Hip" where Chiropractor Hilma Volk has provided a comprehensive information in a very simple manner for general audience. Tnere are some some facebook pages where people are discusing their journey through the pain of back mice.
Are the plastic surgeons resolving low back pain?
After my research of reading through these social media forums for back mice, I found that lot of patients are posting stories of their journey through the pain and in some cases ultimately overcoming the pain through surgery performed by plastic surgeons.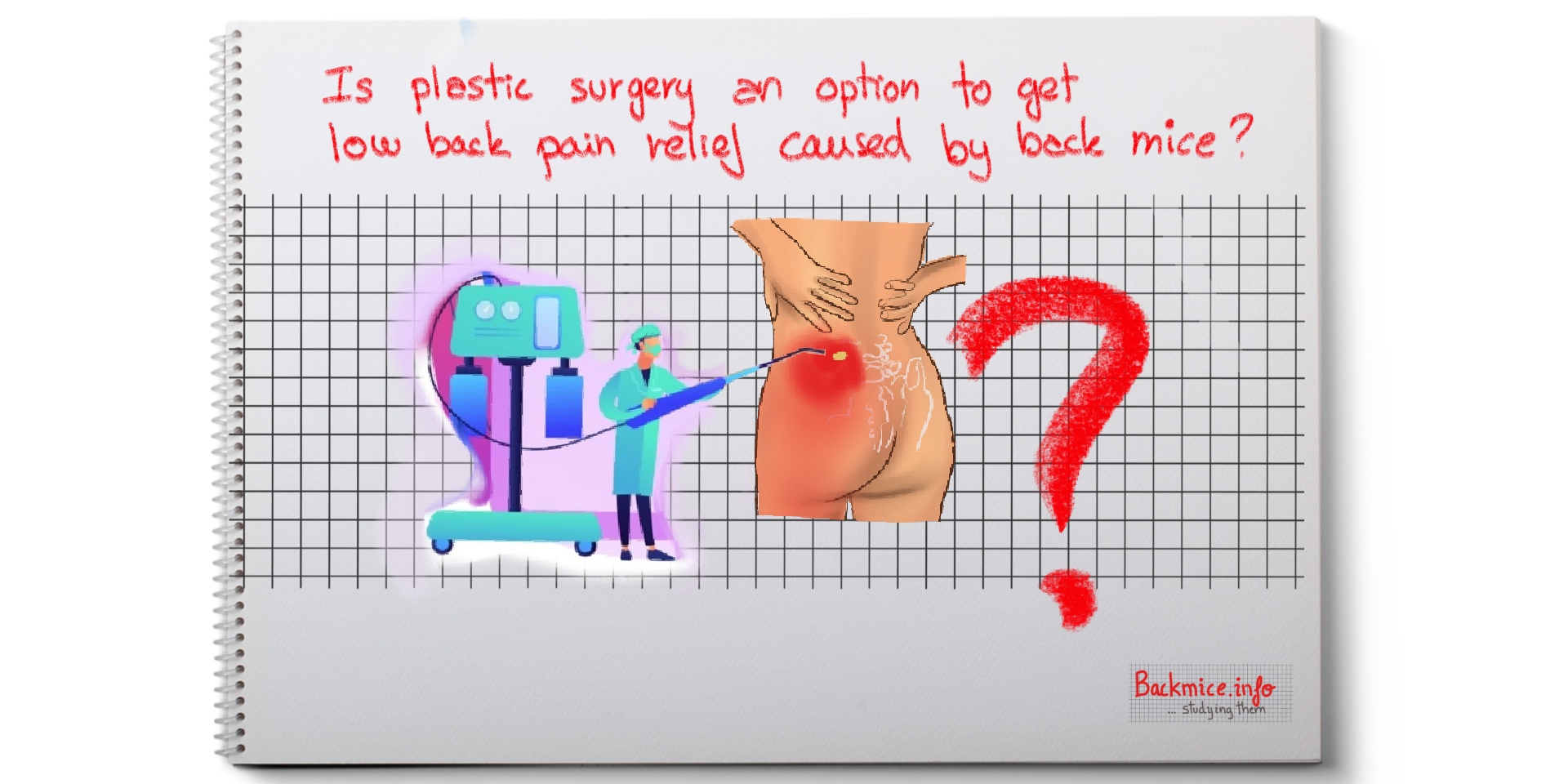 So, after all the social media stories and the medical research available the question still remains open, "Is surgery the ultimate solution to this condition?" Well, until the mainstream medicine fully understands the cause of these painful fatty lumps and finds a less invasive way to cure these, I think we would have to resort to the plastic surgeons for the severe cases.
Published by Marta Cañis Parera in Novembre 2021
The scientific eclipse to back mice?
"The incredible story of 'Copeman's forgotten chapter' is revealed in the following videos, detailing how Dr. Copeman and his colleagues investigated fatty hernias (back mice) and their potential relationship with back pain in the mid-20th century. Despite early discovery and a surge of interest, all this knowledge was lost and overlooked, in what is now considered one of the most spectacular scientific eclipses in history. This oversight may have resulted in unnecessary suffering for countless people.
"Copeman's nodules (back mice)… the story of a scientific eclipse?
->LINK to Youtube: Chapter 4 (Part 1): The lost chapter of Dr. Copeman about fatty hernias (5 minutes long) english subtitles
->LINK to Youtube: Chapter 4 (Part 2): What did they mean by Non-articular rheumatism. (5 minutes long) english subtitles
-LINK to Youtube: Chapter 4 (part 3)…. coming soon
Other links to Youtube Videos
-Link to a Youtube video based on a presentation I did in December 2022 in Poland. Summarized well what we know so far about the 'back mice' phenomenon (VIDEO lasts 17 minutes and it is in ENGLISH)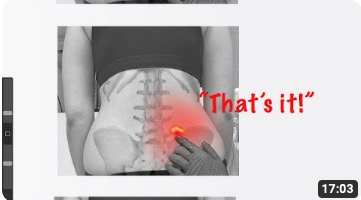 ->LINK to a YouTube video where we show the ULTRASOUND IMAGES before and AFTER dry needling of a PAINFUL RIGHT SIDE BACK MOUSE (VIDEO with ENGLISH SUBTITLES)